Las Vegas Window Cleaning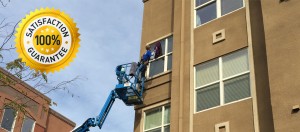 In the Henderson area, we have a lot of commercial clients for whom we provide regular window cleaning services. Oftentimes, the service they require is on a monthly or quarterly basis. We provide them with more favorable rates the more frequently they ask for our services, and also if they maintain their property well to make the work less difficult for us to perform. We also have sufficient insurance cover for their needs—we carry $4 million liability, $1 million workers comp and $1 million commercial auto.
It surprises us though, that some people are unaware that we actually offer commercial services. So, for those who didn't know, here are some reasons why the window cleaning services of J & J Window Wash are highly sought after by our commercial clientele:
We do the job right. In other words, if you contract us to clean your windows, you get really clean windows at the end of it. We don't do substandard work, and if you think you can see a smudge you can just call us and we'll take care of it for you. If it rains within 24 hours after we clean your windows, call us again and we'll fix the issue.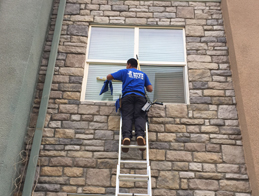 If you absolutely think that there's another provider out there who does better a better job than us, we'll give you back your money and you can go back to that window cleaning company you prefer, if it exists at all. We say that because we know for a fact that no one else does it better than us. Consider this, if there's another one out there in the Henderson area better than us, we'd be doing everyone's windows for free and we'll be run out of business! However, since we've been doing this for almost 10 years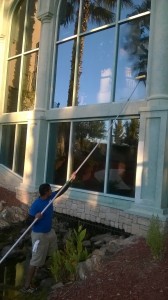 and we've enjoyed double-digit growth every year, you can come to the same conclusion as we did.
Our technicians are professionals. Yes, our guys know their jobs. But their job isn't just about cleaning windows. Their job includes arriving on time according to the scheduled appointment, in spiffy uniform and in our company vans. Our people are also trained to be courteous and diplomatic, and they frequently interact with the clients so that we can be sure that we know what they want. They can tell us about their preferences, and we'll accommodate them the best we can. For us, customer satisfaction is top priority.
Our equipment is topnotch and our procedures are proven effective and safe. We don't believe in using outdated equipment when there's a better and more efficient method out there. That's our commitment to quality. We are also quite concerned about safety, which is why we get safe and reliable equipment in the first place. We also have safety measures and equipment in place, because cleaning windows in the upper floors is one of the most dangerous jobs in the world. We seriously and firmly hold to the regulations as held by OSHA.
So yes, we do have residential clients, and lots of them. But we also have numerous commercial clients as well. A lot of commercial interests have discovered that investing in a professional outfit like us provides better returns than getting into a contract with a substandard company.
The results are infinitely better, and the costs are also lower in the long run. There's no other window cleaning company like us in Henderson, because J & J Window Wash is the best.